Steve Bloem,
Broken Minds
, my pictures copyright- Kregel publications 2005
Cowper and Providence

S.B. As the dark veil descended over my mind the second time, I knew my ideas of how I would serve the Lord were beyond my reach for the time being. At this moment, the Holy Spirit applied the truths of William Cowper's poetry to help me persevere.


Some historians delight to use available evidence to psychoanalyze historical figures. They argue endlessly over their conclusions. About Cowper, though, there is seldom disagreement. The English poet demonstrated classic symptoms of bipolar disorder. So I have taken great comfort, and I have
learned much about the dark Providences of God about which Cowper's poems and songs.

God moves in a mysterious way
His wonders to perform;
He plants His footsteps in the sea, and rides upon the storm.
Cowper was a timid and fearful individual, with a nervous constitution. That gives poignant meaning to the second verse of this favorite hymn of the church:
Ye fearful saints, fresh courage take;
The clouds ye so much dread
Are big with mercy and shall break
In blessings on your head.


The clouds here are dark, frowning Providences. Cowper knew fear. He knew that when he was in the grip of his melancholy he should not interpret God's present workings as anger toward him.
At one of my lowest moments, when concentration on anything seemed impossible, the third verse still was able to hold my attention:


Judge not the Lord by feeble sense,
But trust Him for His grace,
Behind a frowning providence
He hides a smiling face.
Finally, he says;
Blind unbelief is sure to err,
And scan His work in vain,
God is His own interpreter
And He will make it plain.



S.B. My circumstances
and disappointments, my very brain storm , were saying to me, "God is frowning on you." The day was dark . . . very dark. But God was working out His plan, His sovereign will. As Jacob said when he could not be comforted over the reported death of his son Joseph, "All these things are against me" (Gen. 42:36). His heart and his circumstances gave him this analysis of his situation. Like many saints through the ages, Jacob was learning an important lesson about God as our Comfort in the midst of pain we cannot understand.
Romans 8:28
And we know that God causes all things to work together for good to those who love God, to those who are called according to His purpose. For those whom He foreknew, He also predestined to become conformed to the image of His Son, that He would be the firstborn among many brethren.




God Delays: God's Power
Again the Word of the Lord states in 1 Peter 5:10–11: "After you have suffered for a little while, the God of all grace, who called you to His eternal glory in Christ, will Himself perfect, confirm, strengthen
and
establish you. To Him
be
dominion forever and ever. Amen" (emphasis added).
Suffering seems to go on forever, but when it is over, God often gives us some view of the purposes He has accomplished. The words of A. B. Simpson (1843–1919) have been very instructive:


The pressure of hard places makes us value life. Every time our life is given back to us from such a trial, it is like a new beginning, and we learn better how much it is worth and make more of it for God and man. The pressure helps us to understand the trials of others, and fits us to help and sympathize with them.


There is a shallow, superficial nature, that gets hold of a theory or a promise lightly, and talks very glibly about the distrust of those who shrink from every trial; but the man or woman who has suffered much never does this, but is very tender and gentle, and knows what suffering really means. This is what Paul meant when he said "Death worketh in you."


d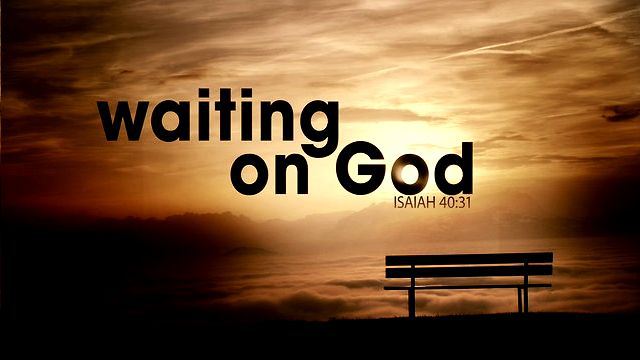 My weakness
. . . my feelings of panic and depression . . . my bewilderment at what I was becoming and what was to become of us. . . . Somehow, in a way I could not appreciate, all of it was part of the plan of a loving almighty Father. I praise Him every day!