Psalm 105:17-21
Psalms 105:17
He sent a man before them, even Joseph


Who, though but a lad of seventeen years of age when he was sold into Egypt, yet was a grown man when he stood before Pharaoh, and interpreted his dreams of plenty and famine to come; and advised him to lay up store in the years of plenty, against the years of famine; by which he appeared to be a wise man, as the Targum here calls him; see ( Genesis 37:3 ) ( 41:46 ) . Him God sent before into Egypt; before Jacob and his sons went down thither, to make provision for them, to support them in the time of famine, and preserve their lives. God is said to send him, though his brethren sold him out of envy; there being such a plain hand of Providence in this matter; and which is observed by Joseph himself over and over again, ( Genesis 45:5-8 ) , in which he was a type of Christ, in whom all provisions are made, and by whom they are communicated unto his people; who all receive out of his fullness, and grace for grace.
Who was sold for a servant

:
either "to a servant": as to Potiphar, as Aben Ezra, who was a servant of Pharaoh's; or rather to be a servant, as Joseph was in his house: he was sold for twenty pieces of silver, as Christ, his antitype, for thirty; the price of a servant, ( Genesis 37:28 ) ( Zechariah 11:13 ) ( Exodus 21:32 ) , and who not only appeared in the form of a servant, but did the work of one: and a faithful and righteous servant he was to his Father, and on the behalf of his people.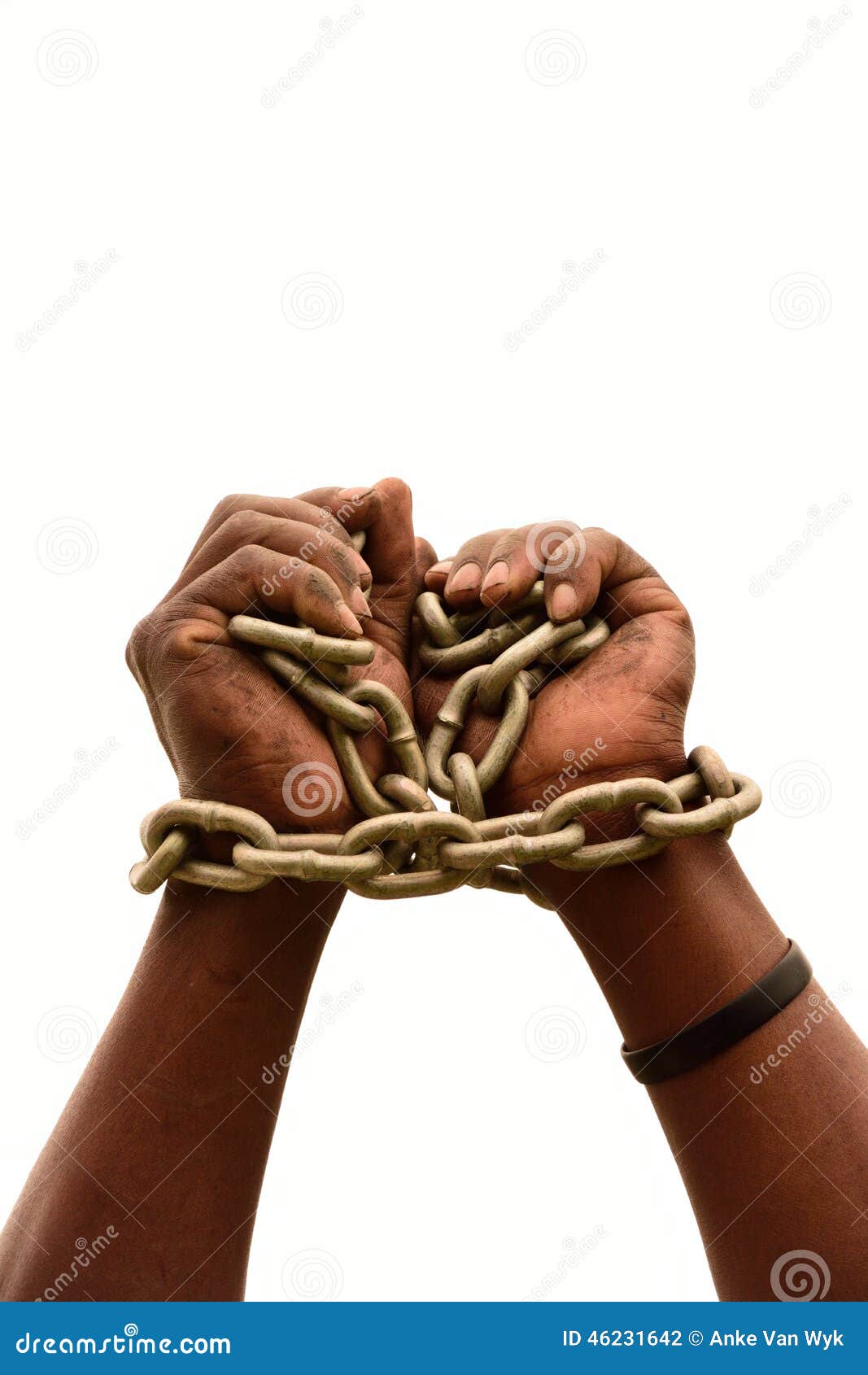 W
hose feet they hurt with fetters
For it seems Joseph was not only cast into prison, upon the calumny of his mistress; but had fetters put upon him, and his feet were made fast with them; and these were so close and heavy, as to pinch and gall and hurt him; which, though not mentioned in his history, was undoubtedly true; see ( Genesis 39:20 ) .
or "the iron" (or, as the Targum, "the iron chain") "went into his Soul" F6; his body; it ate into him, and gave him great pain: or rather, as it is in the king's Bible, "his soul went into the iron chain"; there being, as Aben Ezra observes, an ellipsis of the particle (

b

) , and which is supplied by Symmachus, and so in the Targum; that is, his body was enclosed in iron bands, so Buxtorf F7. In all this he was a type of Christ, whose soul was made exceeding sorrowful unto death: he was seized by the Jews, led bound to the high priest, fastened to the cursed tree, pierced with nails, and more so with the sins of his people he bore; and was laid in the prison of the grave; from whence and from j
.
He sent a man before them, even Joseph
Who was sold for a servant

:
udgment he was brought, ( .
Until the time that his word came
the word of the Lord tried him
:
---