Thanksgiving in the United States is a legal holiday. But for many their trials have robbed them of happiness and a sense of well being at the Thanksgiving. For those who have lost their young sons daughter by way of war, the empty chair causes grief. We should pray for and thank God for their sacrifice and the service to our country and the world.
For those whose marriages are breaking up, we grieve. Thanksgiving meal will not be much,
for those who have lost children by disease or accident or murder, giving thanks is an effort.
Robyn and I lost our daughter, Lindsay and our granddaughter, Emily Hope to a drugged filled man whose weapon was a car. He hit her head on. We saw the whole thing on September 11, 2001. This morning I walked into a department store and saw the Christmas Lights on the trees. My heart ached, because of losing our daughter, Lindsay and losing my sister, Cindy to a suicide in 2006.
Don't think at this festive season that you have to paste a smile on your face and buck up. What many are struggling with good and evil. Please read below.
This is one of the best articles (it comes in tract form) I have read on the subject of suffering
and why does or does not allow it. As always, please don't forget our book
,
http://standardbearer.rfpa.org/node/54570
Please see our informative web site,
http://standardbearer.rfpa.org/node/54570
David Scholer is the author of this article/tract.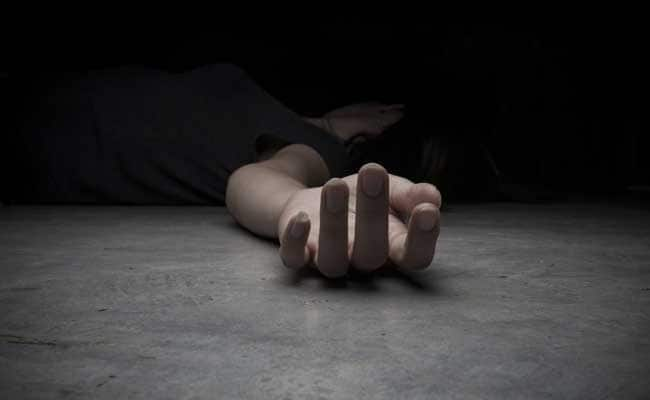 A 20-year-old woman had been murdered by her husband in her mother's kitchen.
The man then shot his 18-month-old son (who survived) and finally killed himself
. In the hours that I sat with the grieving mother at the funeral home she repeated over and over, "God wanted my daughter murdered."
In her grief
and despair this woman was attempting to reconcile and maintain what she believed about an all-powerful God in the face of evil and sufferin
g
.
We sense immediately that her conclusion is not right; God could hardly have wanted her daughter murdered. Our problem is, "How can a God who is both loving and all-powerful allow evil?" It seems that God is either not loving enough or is not powerful enough to prevent some evils. It is a dilemma, a legitimate theological problem.
We

cannot give complete answers to these questions

.
The questions would not resurface generation after generation if there was what is traditionally called an "answer." Yet, we are forced to say something when someone asks, "If God is in charge of everything, why did He let our friend have a heart attack?"
Reflection is important
If only to keep us away from irresponsible thoughts about God that captivate some people from time to time. These seven perspectives have helped me and others cope with the problem of evil and suffering, even if they do not totally solve or answer the problem.
GOD IS NOT THE AUTHOR OR THE CAUSE OF EVIL
"When tempted, no one should say, 'God is tempting me.' For God cannot be tempted by evil, nor does He tempt anyone" (James 1:13).
Whatever the omnipotence and omniscience of God mean, they do not imply that God causes evil .
The Scripture Says
SIN AND EVIL ARE REAL
"If we claim to be without sin, we deceive ourselves and the truth is not in us"
(1 John 1:8). In the face of the first assertion, some people have attempted to resolve the issue of evil by claiming that there is no reality to sin and evil. This is a delusion. Both experience and history on the one hand and biblical evidence on the other are stout witnesses to the grim and fearsome reality of sin and evil in our world and in our lives. The Bible affirms that sin and evil entered our world through the disobedience of Adam and Eve (Romans 5:12-14). And so, all of human history and God's creation are subject to the reality of sin and death, decay and evil (Hebrews 2:14-15).
"Because He Himself suffered when He was tempted.
GOD NEVER PROMISED FREEDOM FROM PAIN AND SUFFERING
The biblical stories are replete with examples, from Abraham to Paul, and of course the Gospel story of Jesus is itself the ultimate confirmation that God never guaranteed deliverance from pain
, suffering, abuse or evil. The author of Hebrews points out this reality: "Because He Himself suffered when He was tempted, He is able to help those who are being tempted" (Hebrews 2:18) and, "He
learned
obedience from what He suffered" (Hebrews 5:8).
GOD USES PAIN AND SUFFERING FOR HIS PURPOSES
This must be the intent of Paul's affirmation in Romans 8:28:
"And we know that in all things God works for the good of those who love Him, who have been called according to His purpose." Notice also the Lord's response to Paul's request for relief from physical pain: "My grace is sufficient for you, for My power is made perfect in weakness" (2 Corinthians 12:9). This is another witness to the conviction that God works through the realities of sin and evil.
God never effects evil, (ed.)
I

think the teaching that we should thank God for everything, even that which

is evil, is
wrong.
It is not for everything that we thank God, but in and through everything, for God is never overcome by evil or sin but uses for His purposes even the tragic realities of human experience. I do not need to understand how God's purposes work out. It is enough for me to embrace the biblical understanding that God does work in and through all experiences.
The Bible is clear that among God's purposes for us in the midst of suffering and pain is the molding and strengthening of our character
James wrote, "You know that the testing of your faith develops perseverance. Perseverance must finish its work so that you may be mature and complete" (James 1:3-4). Challenge, even the challenge of suffering and evil, can provide a unparalleled opportunity for growth toward spiritual maturity.
The Love of God
WE HAVE GOD'S PROMISE OF LOVE AND COMFORT
Paul's assertion, "Praise be to the God and Father of our Lord Jesus Christ, the Father of compassion and the God of all comfort, who comforts us in all our troubles"
(2 Corinthians 1:3-4), is consistent with the whole Bible; God provides comfort and support and love and assurance to those who turn to Him in their sorrow and suffering.
EVIL AND SUFFERING ARE NOT EXPERIENCED BY ANY PARTICULAR PERSON AS GOD'S PUNISHMENT FOR SIN
In the introduction to the beautiful narrative of Jesus' healing of the man born blind, Jesus' disciples asked, "Who sinned, this man or his parents, that he was born blind?
(John 9:2)". Jesus explicitly rejected the disciples' assumptions and declared that the man's blindness provided an occasion for the good purpose of God to be demonstrated: Jesus is the light of the world (John 9:3-5)! Unconfessed sin and unbelief have their consequences. to be sure, but this is not the answer to the problem of evil and suffering.
GOD HAS PROVIDED A TRIUMPH!
From the beginning of the Bible in Genesis to the final testimony in Revelation, the Bible reveals that God will triumph over sin and evil. God's victory is given through the Lord Jesus Christ's defeat of death (
1 Corinthians 15:54-57). The reality and triumph of God's raising Christ from the dead means that tribulation, distress, persecution, famine, nakedness, peril, sword, death, life - indeed, "nor anything else in all creation, will be able to separate us from the love of God that is in Christ Jesus our Lord" (Romans 8:39).
More than 360 years ago Georg Neumark, as a youth of 20, was robbed on his way to study law at the University of Konigsberg. He had to give up his plans to study and wandered for some time as an unemployed, destitute person.
Then he unexpectedly found a position as a tutor. On that day young Neumark wrote what has become the well-known hymn, "If Thou But Suffer God to Guide Thee." It was his expression of thanksgiving for the grace of God in his life. And it was his testimony of trust in God and the belief that God will "give thee strength, what e'er betide thee, and bear thee through the evil days."
As we respond to God's calling, facing again and again the problem of evil and suffering, we too can join together in the affirmation that "God never yet forsook at need, the soul that trusted in Him indeed."
American Tract Society
Box 462008
Garland, Texas 75046-2008 USA
For orders in the US: 1-800-548-7228
http://www.honeywagonseptic.com/Study%20Items/Studies/discipleship/suffer.html